Join the Studio
Found Order is an Interior Design and Architecture studio based in London.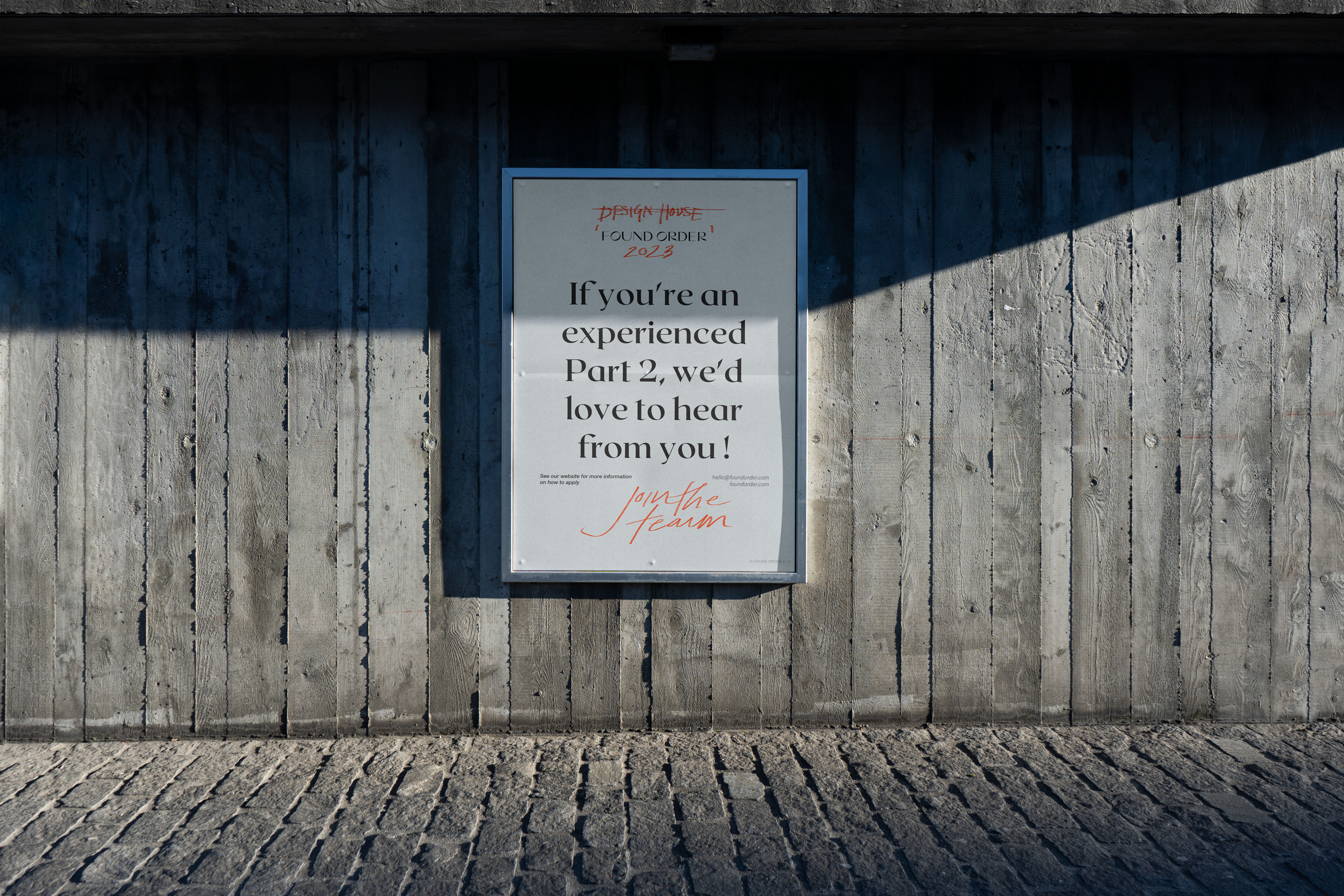 Found Order is an Interior Design and Architecture studio based in East London. We are a collective of designers, architects, curators and thinkers and we are looking for a member of the team to join our studio.

We have a collaborative plug-in-and-play model, that allows us to assemble teams of artists, architects and creatives for each project, ensuring that our clients get a tailored and bespoke service and that those in the studio have autonomy, freedom and flexibility to contribute on a project-by-project basis on projects that they are passionate about.

We believe by bringing together like-minded specialists who are the best in their respective fields and are passionate about what they do, makes for amazing results, creates a hub of cross pollination and opens avenues of new opportunity for those inside the FO studio. We are looking for a new team member for the following role:

Experienced Part 2 Architectural Assistant – Freelance position

Responsibilities:

- Work within the team to drive the design for interior and architectural projects
- Work on commercial fit-out projects, focusing on detailed interior and joinery drawings.
- Utilise Vectorworks software for project documentation (proficiency in Rhino or SketchUp is desirable)
- Contribute to the full project lifecycle, from feasibility to handover.
- Participate in an interdisciplinary environment, offering opportunities to design furniture and curate graphic design projects.
- Collaborate with a collective of architects and designers based in East London.

Start date: 9th June onwards

This role is on a freelance basis, and will be designed to give you autonomy and freedom, where you can collaborate with the wider team on projects that you are passionate about.

If you are interested in the role above, please get in touch at hello@foundorder.com.